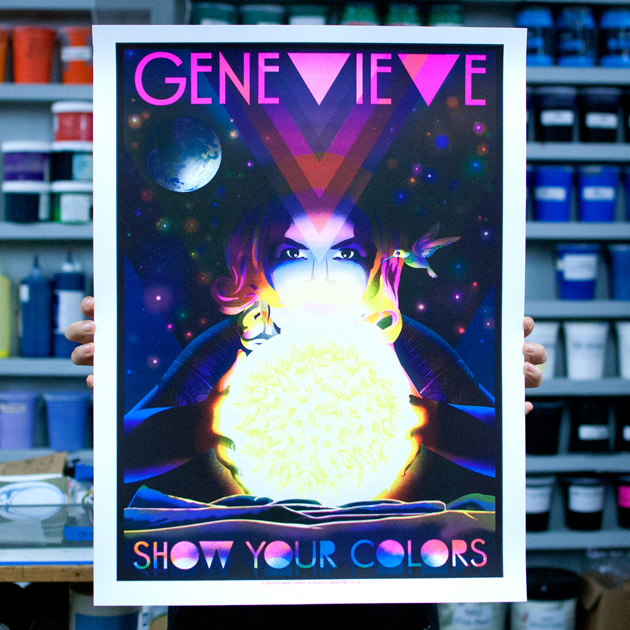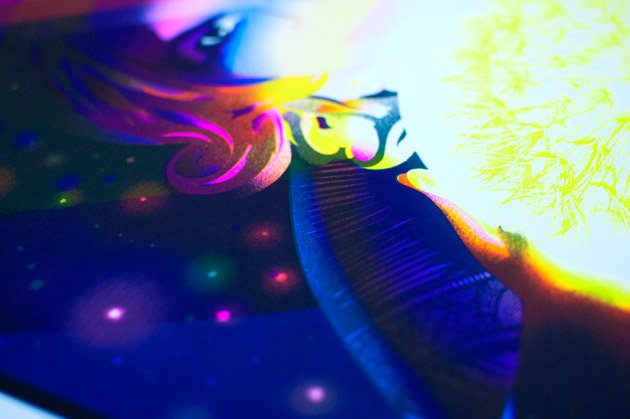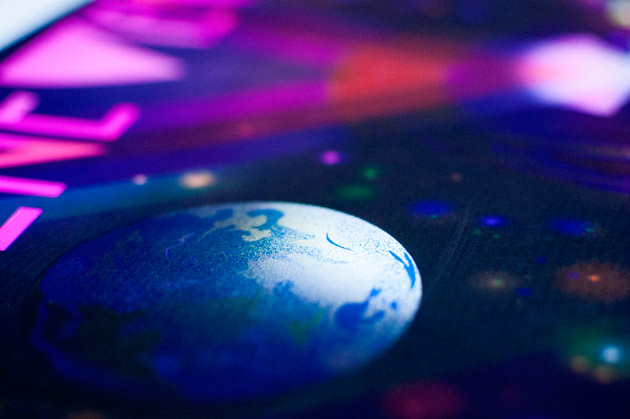 Services
Illustration, Screen Printing (Art Direction by Genevieve)
Client
All transaction data processed securely at PayPal
Notes
Genevieve came to Kyle with a unique vision (no pun intended) for a poster in support of her critically-acclaimed Show Your Colors album.

The result is an innovative screen print that at first glance doesn't look like silkscreen. Kyle used an advanced stochastic process technique with fluorescent colors to achieve full-color continuous-tones without sacrificing the richness of acrylic screen printing inks. The fluo inks were key to producing the art with both rich color and high contrast.

The hot pink / fluo magenta mix in particular gives a lot of punch to the secondary and tertiary overprints, and the fluo blue (mixed more densely than a traditional process cyan) provides a strong glow to what otherwise would've been dark and muddy hi-lites.

The fluo yellow layer—made just a tweak warmer than usual to ensure the dandelion inside comes across read-ably—makes the crystal ball a bright smoldering central focus to the scene.
Print Infos
Edition Size
Artist edition of 12, signed an numbered by the artist Kyle Baker
Paper
18 x 24 inches, Cougar white 100# cover
Screens & Ink
4 screens: Cyan, Hot Pink/Magenta, Yellow, Black
Gig Date
2016
Venue
US Tour