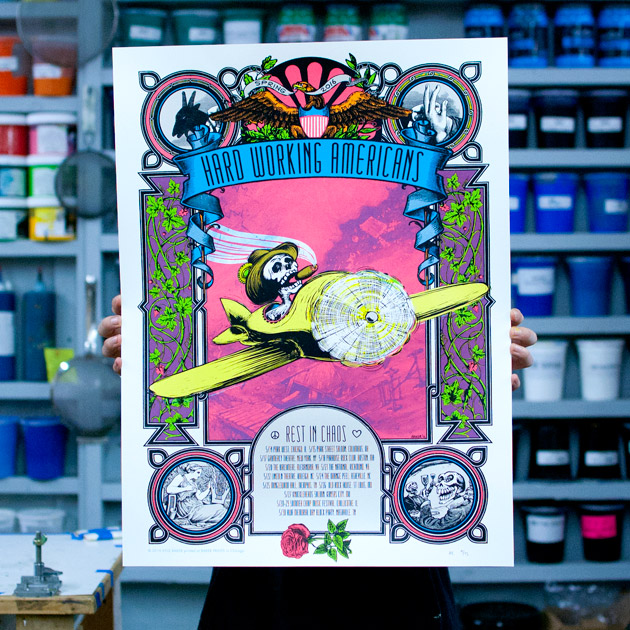 The artist edition of Kyle's official print for Hard Working Americans Spring 2016 "Rest in Chaos" tour poster is an edition of 53 on Cougar Natural 100# cover stock.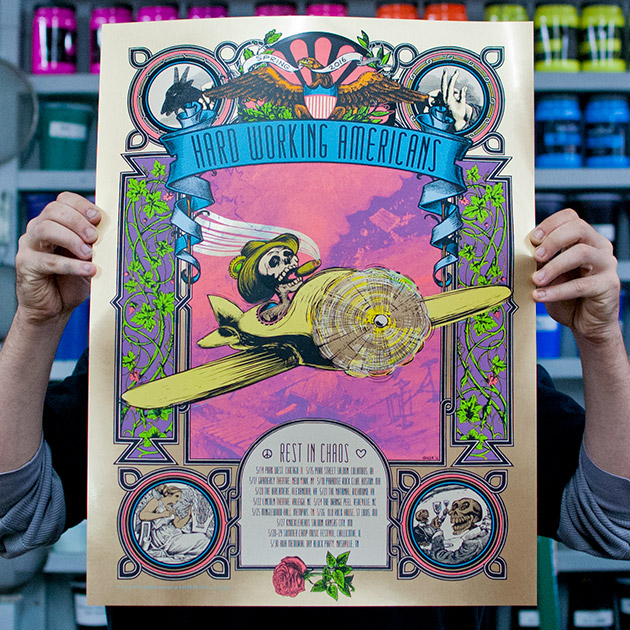 The variant edition is on Brushed Gold Foil, and it looks much cooler in person, promise! The edition size is 17.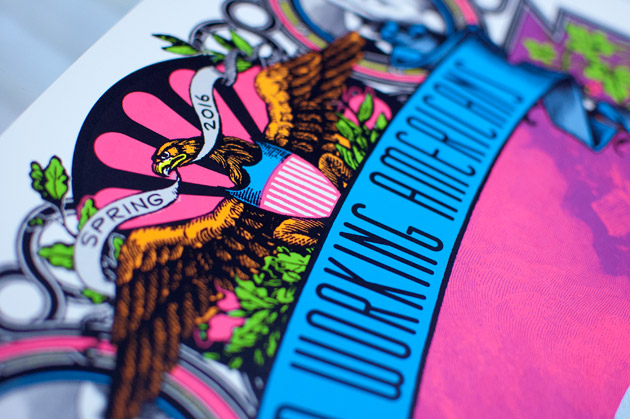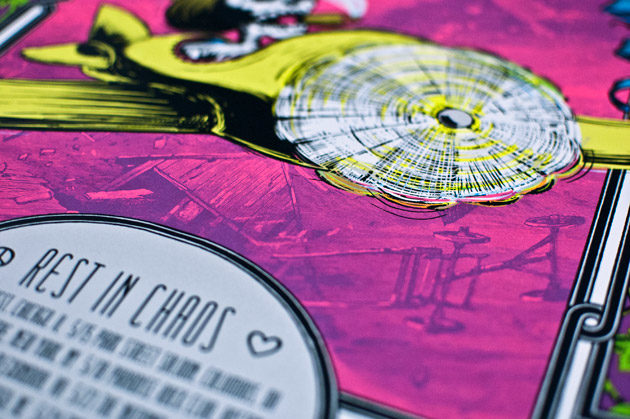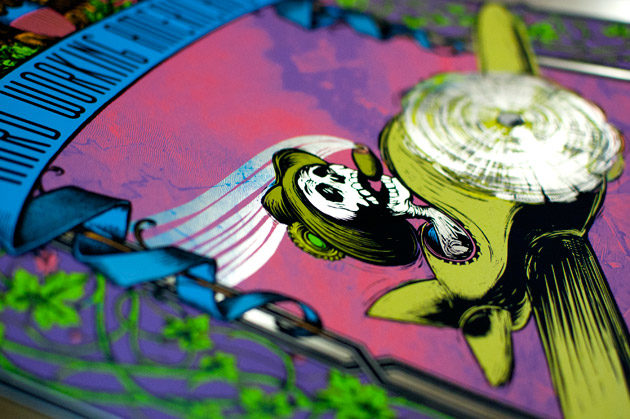 The three close-up photos above show the regular paper artist edition.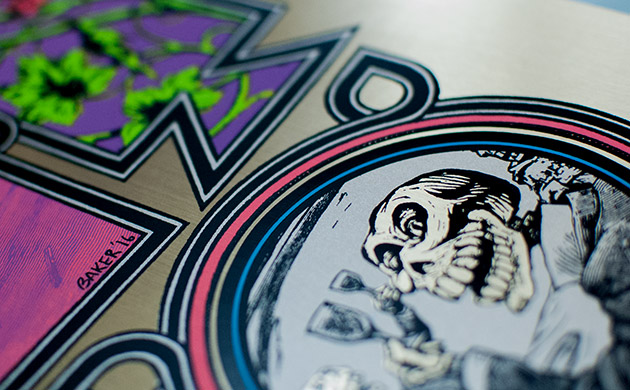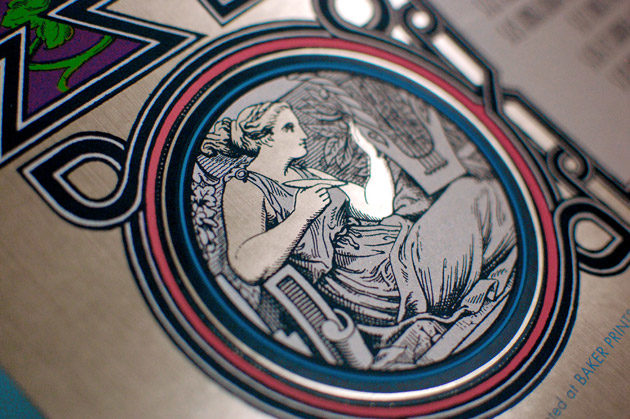 The two detail shots above show the Brushed Gold Foil variant.