Please Note! Orders with tees start shipping 12/10.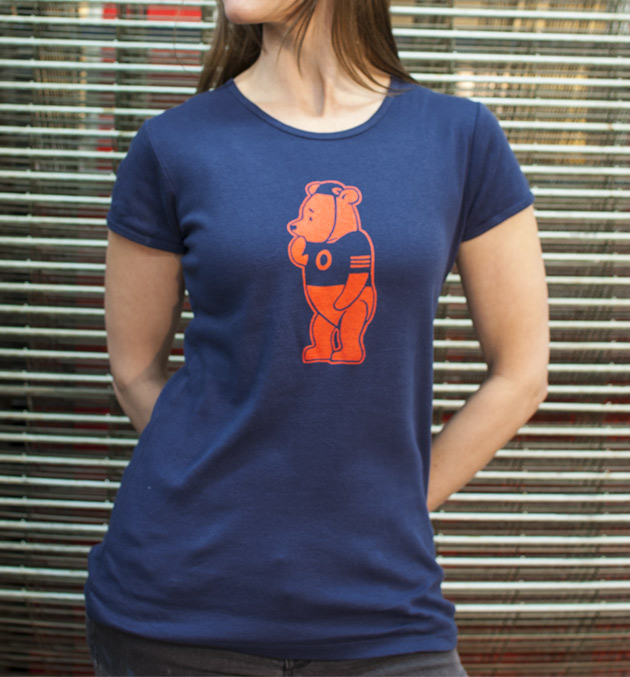 For the men's version of this tee we decided to go with a "heather" navy—it's not as dark as most solid navy (or midnight) blue tees but we printed on a few different samples and all agreed the heather texture looked the best.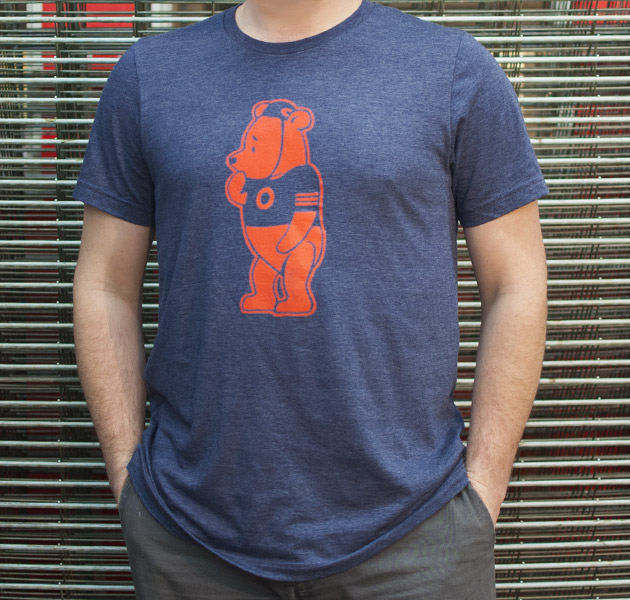 We print with waterbased inks, the same we use for our posters, which sinks into the fabric more and dries to a nice soft feel. This kind of ink also lets the garment's texture show through with a matte-like/uncoated finish, for that awesome look that traditional plastisol (used on, I dunno, 99% of all tees) can't hold a candle to.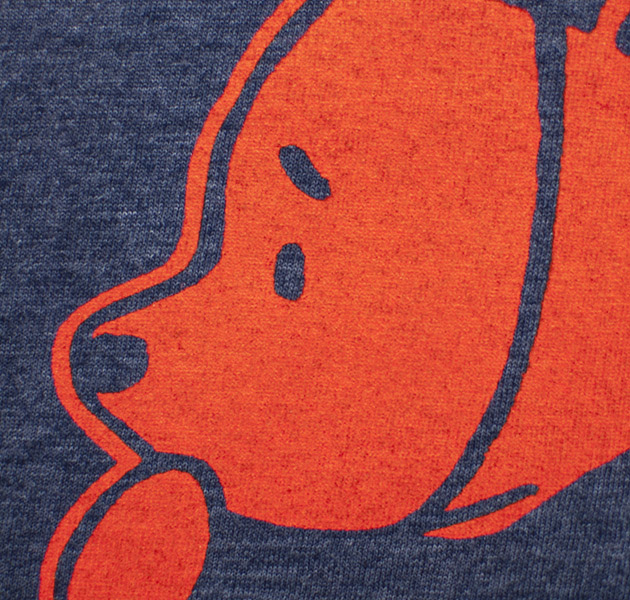 "Coach just didn't have the heart to cut Pooh Bear." Click here to check out the comic/print where our Pooh Bear comes from.