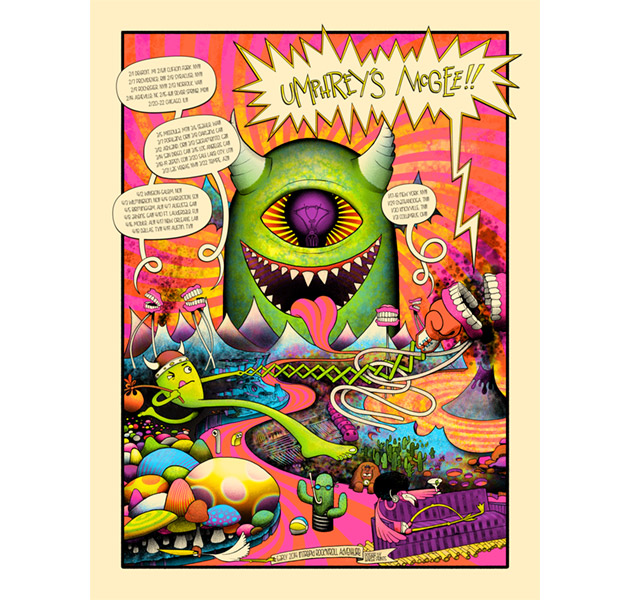 Ever been on tour? You'll know each of these characters well if so.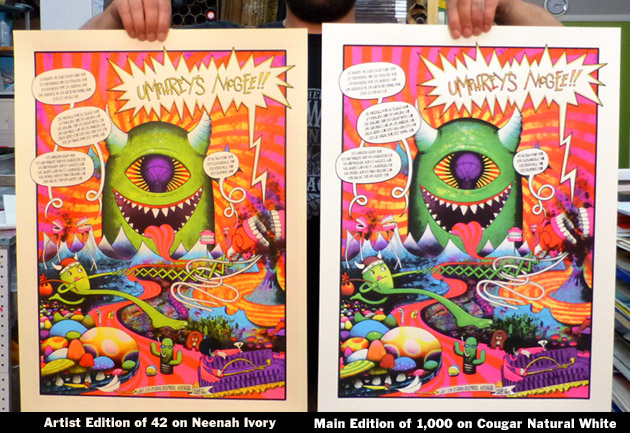 The colors are super vibrant on these prints, but the fluorescent hot pink is particularly impossible to capture in a JPG.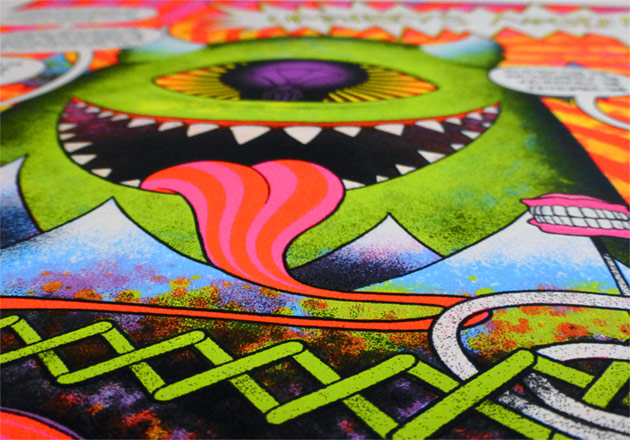 The tour dates are listed in the chattering goons' text-bubbles—I neglected to snap a photo of them.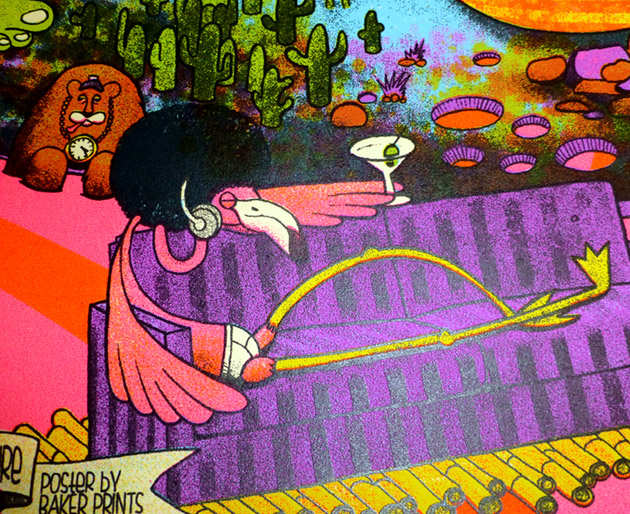 The ivory-colored paper gives the poster an old comic-book look… except that the hot pink is retina-burning bright.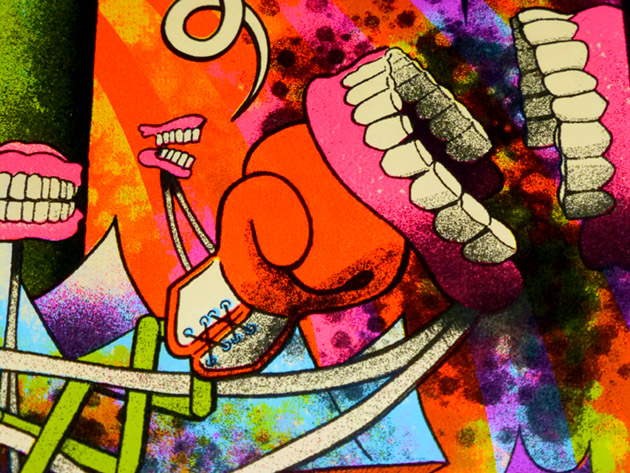 Can you believe I get to do this crazy shit for a living??