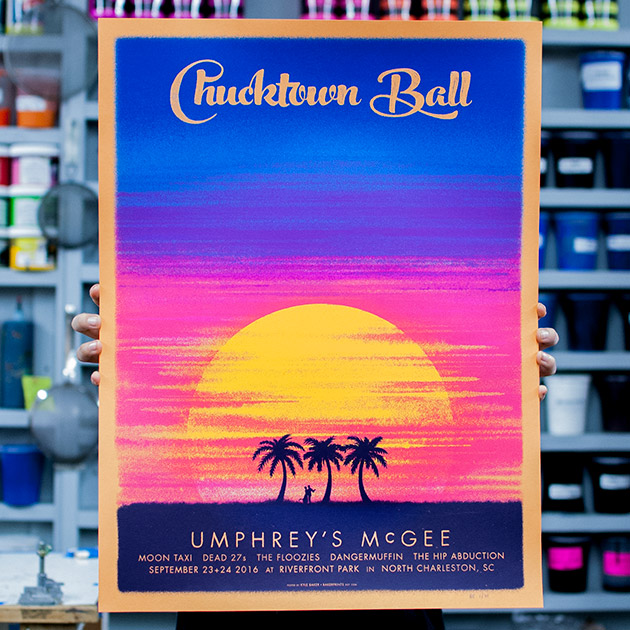 The artist edition, limited to 35 signed and numbered prints, of Kyle's official event poster for Umphrey's McGee's 2016 Chucktown Ball event in North Charleston is identical to the main edition sold at the merch booth over the concert weekend September 23 and 24 2016. We printed the poster on French Paper Company's PopTone Orange Fizz 100# cover stock (also used in our perennially popular 'Coach and Pooh' print).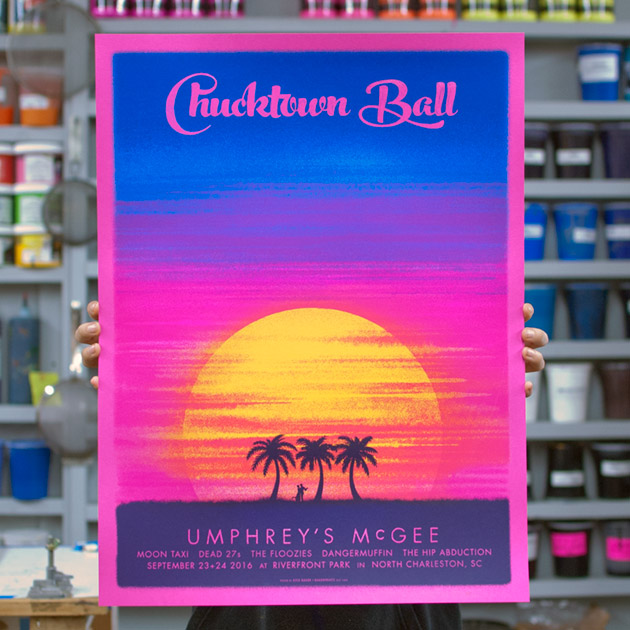 We also printed a small variant edition of 25 on the vibrant Razzle Berry color of the same 100# PopTone paper line.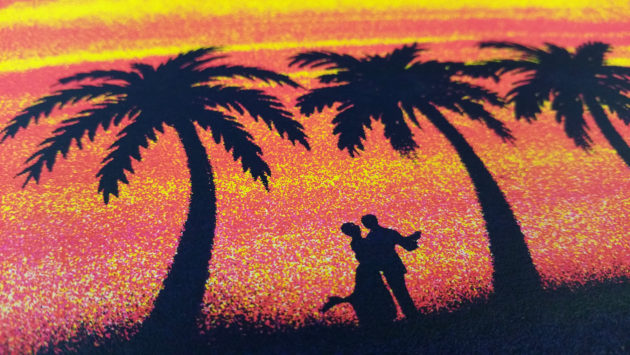 It is a ball, after all.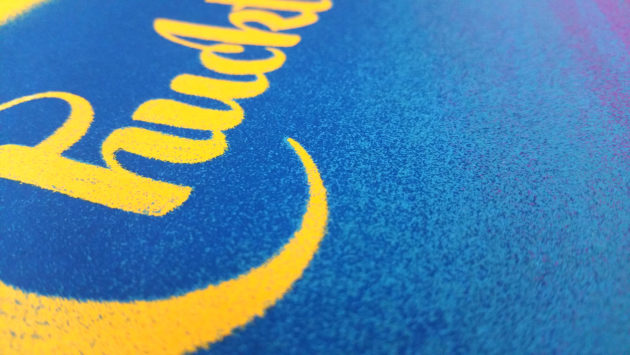 The Baker Prints team has gotten pretty darn good at the demanding skills needed to print tiny stochastic dots—not a natural strength of silkscreen for a variety of reasons, especially with waterbased acrylic inks which tend to dry rapidly in the screen mesh. Not to mention dot gain and fabric moiré patterns. Yes, I'm bragging.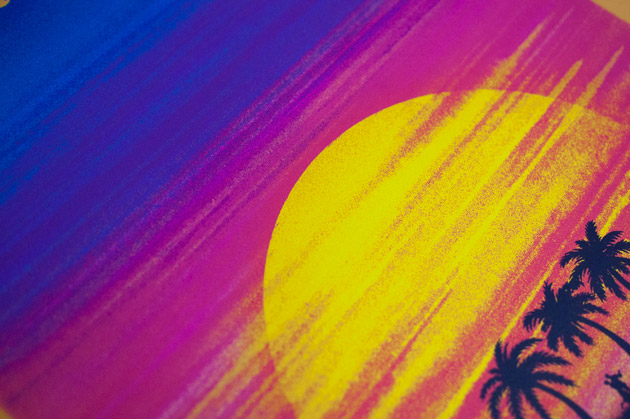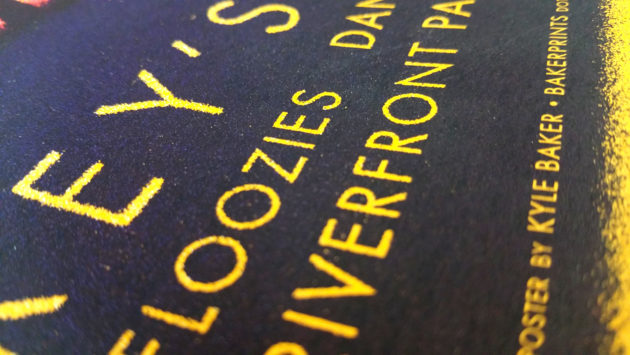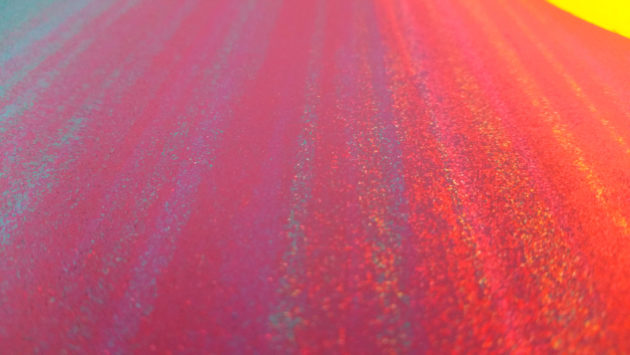 The concerts must've been a hoot. Have a listen to the 9/23/16 gig here—pretty sweet setlist if you ask me and the performance is topnotch. The 9/24/16 sets are pretty great too.