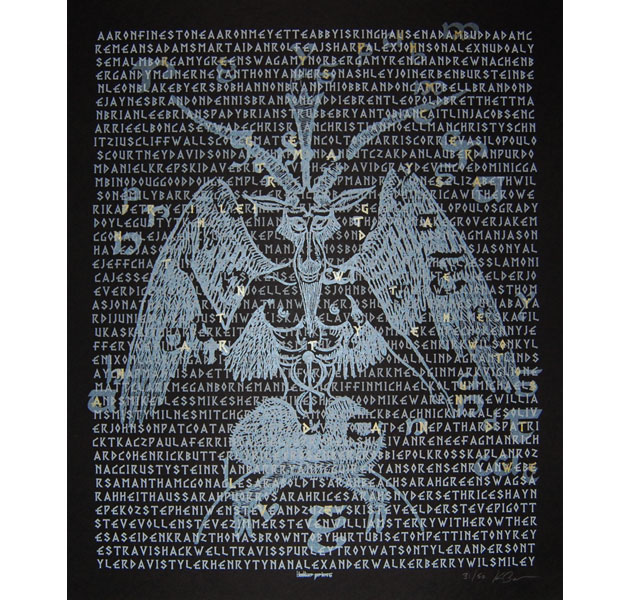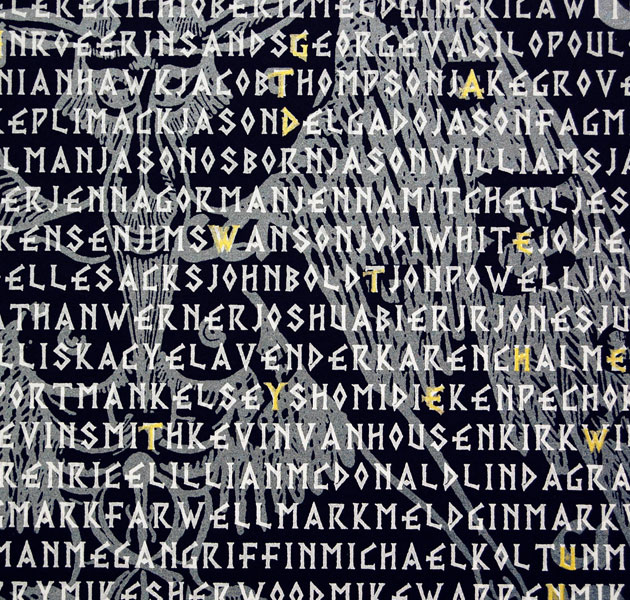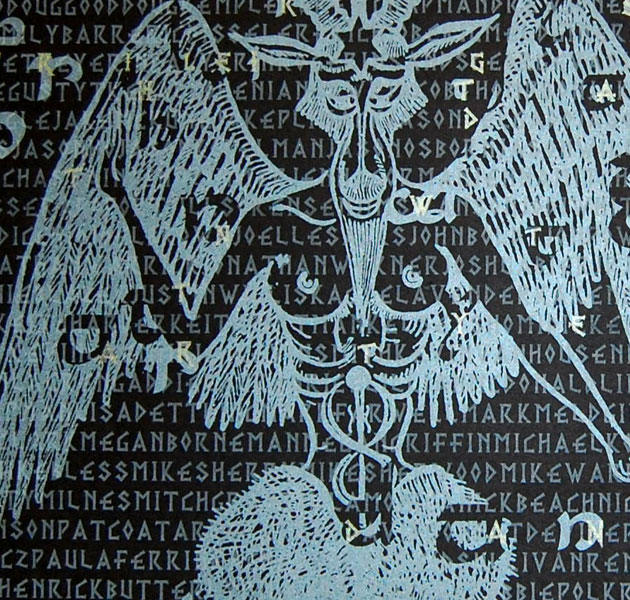 The attendees names* are all spelled out in alphabetical order (by first name) without spaces. The show information is spelled out using the first letter available that was needed in gold ink and underneath in more calligraphic medieval letterforms.
Kind of like the devil is conjuring up a rock'n'roll show (the letters flow around him perfectly where I could stick to the rule I'd set) out of these folks' names — i.e. they came together and made it happen. It being cryptic speaks to the particular uniqueness of the gig (many fans didn't even know it was happening until it was over).
I wouldn't have thought to go with Lucifer if it weren't for their signature hand gesture — the devil horns: \mm/
*Except for a few changes which came too late.