Even though we printed them in a separate run, Kyle's artist edition of 50 is no different from the main run of 450 which sold out at the venue the night of the concert. We were originally going to do a totally different colorway… but it sucked!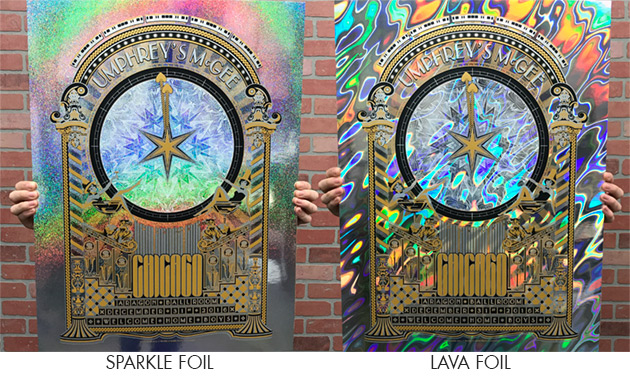 There are two small foil variant editions; Sparkle Foil and Lava Foil, each in edition sizes of 17 (get it??). We added a fourth screen to the variant editions. The thin silver lines on the clock face—which look so great on the dark gray paper of the main edition—disappeared on the foil at some angles. So we burned a new screen and added white right on top of those lines. Thankfully they look totally awesome and we didn't ruin them! You just don't know til you try sometimes.
Cheers!
Detail shot of the Lava Foil variant (edition of 17).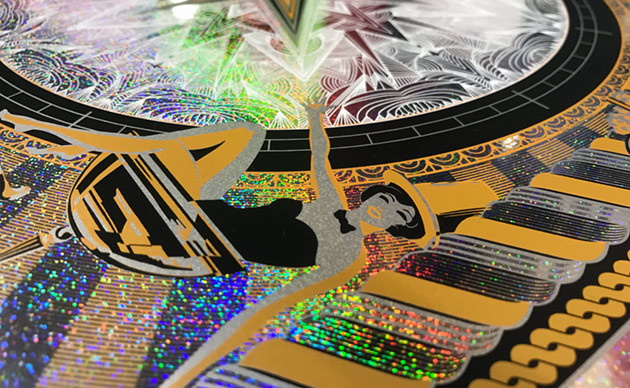 Detail shot of the Sparkle Foil variant (edition of 17).
These lions flank the main stairwell leading from the Aragon's lobby up to the ballroom.
This fella can be found on ornamental moulding on the Aragon's exterior facade.